Mohn Technology has developed an autonomous Fish Research System (FRS) Camera that can be placed underwater in rivers and fjords across Norway.
The system has low power consumption and uses a combination of efficient and complex machine vision algorithms to reduce workload on the users. The hardware is robust, lightweight and compact, ready to handle hostile environments with long service intervals.
The FRS uses edge computing to sort the picture stream locally in order to save data costs and bandwidth. The system then sends the relevant images to a central server, which processes the data with artificial intelligence and makes it easily available for the user. The results is an intuitive combination of pictures and statistics, which lets the user get an overview over the situation quickly and also allows for more in-depth research into size distribution, species identification, trends and patterns.
Key components:
Industrial HD machine vision camera
Stereo camera for size estimation
Custom lights, with wavelengths both visible and invisible to fish.
Local computer with AI-specific accelerator that process over 1 million images per day.
Industrial grade router with both Ethernet, WiFi and 4G capabilities.
Pressure and temperature sensor
Anti fouling system available for high growth locations for extremly low maintenence needs.
PIT-system can be integrated, so that fish marked with PIT tags are automatically registered and linked with video file. This way you can follow an individual over time, and see how it develops.
Our FRS camera system is tested by NORCE, who also can deliver consulting services connected to the FRS camera, like fish population analysis etc.
Contact us if you have special requirements, like autonomous power sources, custom mounting etc.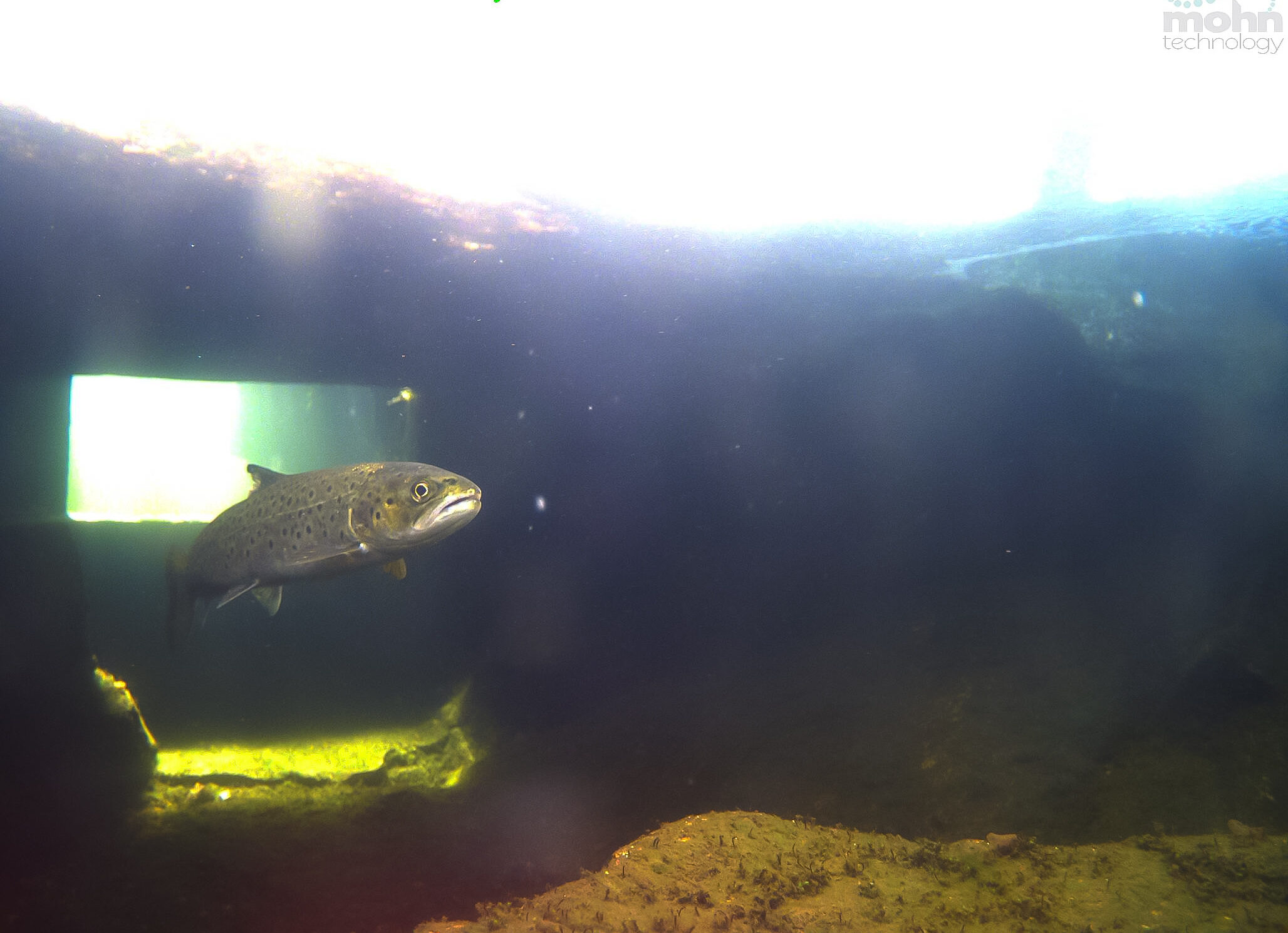 The FRS portal gives the user access live streaming from the camera: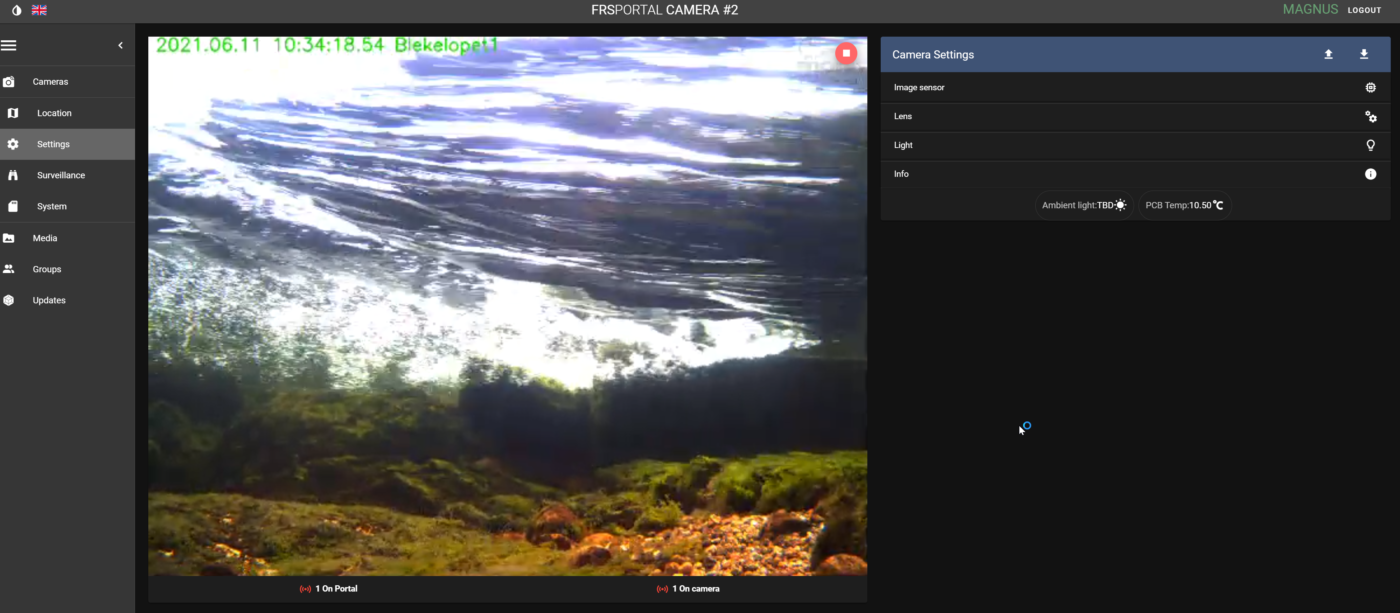 And also access to media from all the customers locations, data can be filtered and exported: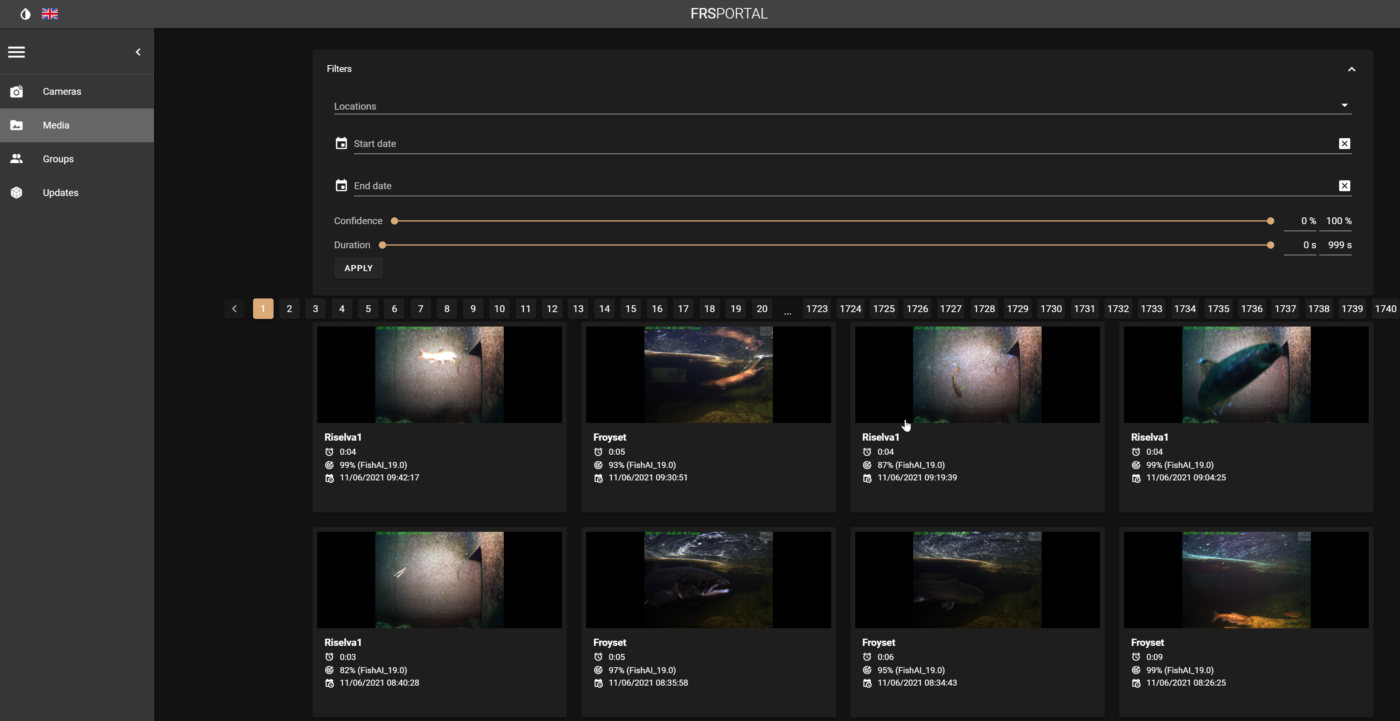 Example videos:
Anti fouling system prototype after being submerged in the seawater outside of our office for 5 months / 3m depth (March to August) without any cleaning / maintainance: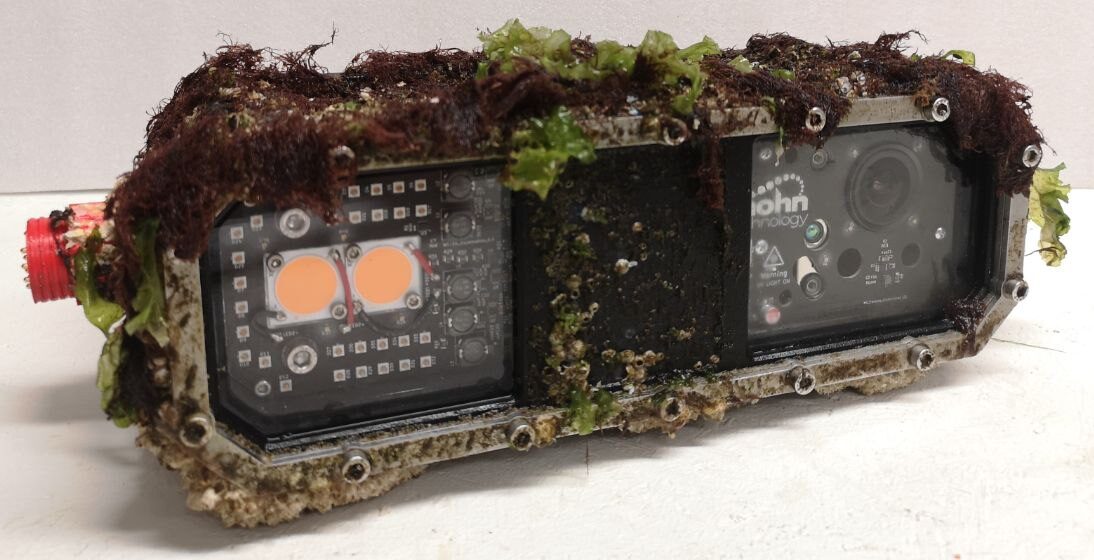 Stereo data visualization under development: