Cloud based network of gas saturation loggers for NORCE
Mohn Technology have been working as consultants to develop a cloud based data logger system for NORCE LFIs gas saturation sensors.
A network of loggers will monitor gas saturation levels, and provide researchers real-time knowledge and data. The system is rugged and IP67 rated. It monitors atmospheric conditions and converts analog sensor signals to digital data, which is sent through the 4G network to a server in Bergen. The data will then be analysed by NORCEs rearchers. The system can alert NORCE and their customers about critical conditions in for example a fish pen or a river connected to a hydroelectric plant. Gas saturation in water is important for the welfare of living organisms, and fish can die if the levels get too high.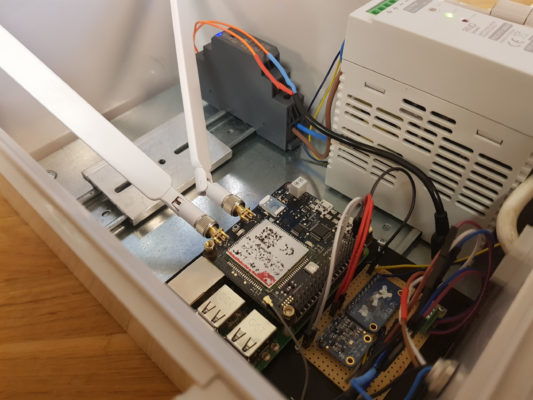 The project consists of electronics hardware design, software and webportal development. The product consists of:
A low power consuming computer
A barometric sensor (pressure and temperature)
A set of precise analog-digital converters (ADCs)
A 4G router with GPS
Battery monitoring system with UPS (Uninterruptible power supply)
Optional battery bank and solar power system.
Up to 6 gas saturation sensors.
The final product will have custom made PCBs to secure all electronics to one board.
The development is financed by NORCE, who will own the product and IPR. Mohn Technology will manufacture the data logger hardware and deliver cloud services to NORCE.